Dear Reader,
I am sharing one case, where i spent two days in investigation. Recently our few server performance becomes very bad. During analysis i found that.
1. Some antivirus got installed.
2. As a prerequisites glibc package also got updated.
3. During late night some nightly process behaving very badly and knee down all the servers [ APPS Servers + DB Servers ]. Please find below server performance before reboot and also before removal of antivirus.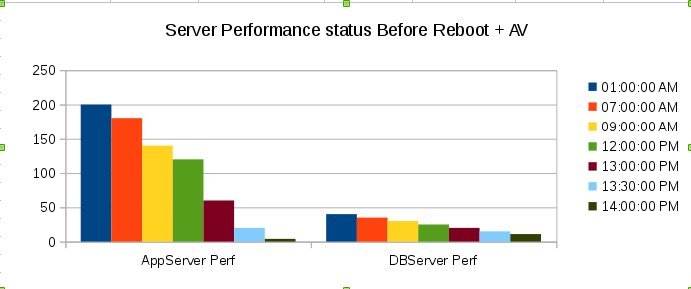 Resolution:
1. Removed the antivirus after taken down time
2.  Rebooted all the server, so glibc new version libraries got updated as well.
3. During research i found in past REDHAT also told the same to rebooting is better way to take effect new glibc libraries which was recently updated.

[Redhat]

https://rhn.redhat.com/errata/RHSA-2003-089.html


Some bugs newly introduced by the Red Hat Linux 8.0 errata packages has been discovered, such as wine problems or problems with debugging threaded applications.
Once the glibc upgrade has been completed, you must either reboot the 
system or restart all programs on the system (for example, by using telinit 
1 and switching back to the old runlevel). Rebooting the system or 
restarting the system programs is necessary to avoid vulnerable glibc copies in memory and because changes in NSS internal interfaces which mean that one cannot mix old NSS modules or libresolv in an application with upgraded NSS modules or libresolv in one running application. If sshd is running so that the other services can be restarted remotely or for a remote reboot during an unattended glibc upgrade, glibc will also restart sshd.
1291 Total Views
1 Views Today
related

posts